Choosing an Air Conditioner in Batavia, Illinois: A Guide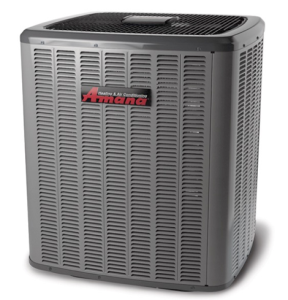 In Northeastern Illinois, we can experience very hot and humid weather here in the summertime. This is why for most Batavia residents, it's wise to have air conditioning installed.
Maybe you're looking to install air conditioning, but aren't sure of which type to choose? There are a variety of different options available, all of which offer something different to your home.
Looking for an air conditioner in Batavia, Illinois? Read below to decide which type is right for you!
Ducted System
The most commonly used type of air conditioner is the ducted system. Ducted systems make use of a large outdoor condenser which through the systems cooling process produces cold air. The furnace or air handler will then force the cool air throughout the duct work.
These ducts are established throughout a home or office, lead to different rooms, and allow for cold air to make its way to every part of the building. More commonly referred to as central air, it pumps the same temperature of air to each and every room.
If you already have ducts in your home or office building, it's recommended that you opt for a ducted system over a ductless system. If you're cooling an entire house, a ducted system will be less expensive from month to month.
Mini-Split System
Another solid air conditioning option is a ductless mini-split system. This type of AC also makes use of an outdoor condenser, but a much smaller one when compared to that of the ducted system.
Mini-split systems don't require ducts, making them great for homeowners who don't already have ducts installed in their homes. Installing ducts can be a complicated and expensive process.
These systems accommodate one room only, mounting to the wall. However, you can accommodate your entire home by installing several mini-split systems. Having several mini-split systems allows for temperature variation from room to room.
Zone System
If you've got ducts in your home and you would like to be able to establish different temperatures in different rooms, you would be best served by a zone system.
Zone systems are integrated in the same way that standard ducted systems are, containing a large outdoor condenser which collects and distributes air. The difference is that they can distribute different temperatures of air to different rooms.
To install a zone system, your ducts will need to be altered. This can make for an expensive installation process. However, if you are willing to spend the money and you want temperature variation it's a very reliable system.
Looking for an Air Conditioner in Batavia, Illinois?
Do you know which type of ac is right for you? Looking for an air conditioner in Batavia, Illinois? If so, we here at Lifeline Plumbing, Heating, and Cooling are the people to see.
We install ducted systems, mini-split systems, and zone systems, and are capable of accommodating both commercial and residential properties. We look forward to helping you get through the heat of summer in a pleasant and satisfactory way.
Contact us today to get started!
[searchandfilter taxonomies="search" submit_label="search" search_placeholder="Search Blog"]