Heating Services from Lifeline Plumbing, Heating & Cooling
We Service and Repair All Makes & Models
Offering Same Day Appointments and 24/7 Emergency Service
Are you satisfied with the ability of your heater? Does your furnace act up from time to time? Are you building a new home and need a whole–house heating solution? At Lifeline Plumbing, Heating & Cooling, we offer comprehensive heating services for residents in the Elgin and Chicagoland area, including:
New heating system installation
Heating system replacement
Heating maintenance
Heating repair
Fireplace service
And much more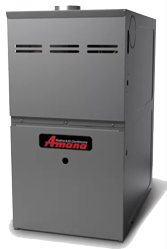 We service a wide range of system types and brands, from conventional systems like furnaces, boilers, fireplaces, heat pumps, and radiant heat systems to the latest in energy efficient heating solutions, such as geothermal, hybrid heating and ductless mini splits.
Heating Installation and Replacement
There are various considerations to keep in mind when it comes to the installation of your heater. Not only do you need to decide on a heater that works well for your needs, but you also need to make sure that it is installed by a professional. Only by relying on the service of a heating installation professional can you expect an excellent performance.
Whether your heater is getting old and no longer heats efficiently, or it requires frequent repairs, there are various reasons to consider professional heating replacement. Your new boiler or ductless mini split needs to be integrated with any existing equipment so that it works well for years to come.
Heating Repair and Maintenance
When it comes to the integrity of your heater, no matter what type it is, you need to make sure that it receives the heating repair and maintenance services it needs. Whether your boiler is making a loud rumbling sound during operation, or your geothermal system needs routine maintenance to keep it working well and efficiently for years to come, Lifeline Plumbing, Heating & Cooling can help. Our heating technicians are highly trained to handle any potential heating issue that may arise. But get in touch sooner than later in order to prevent further damage.
The truth is that you simply cannot expect a great performance and energy efficiency from your heater if it is not serviced by a professional heating technician. We can make sure that any heating repair, maintenance, or installation need you have is taken care of quickly and thoroughly. We are problem solvers and we enjoy improving the comfort of our customers.