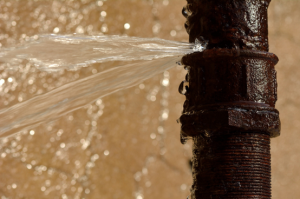 A house without running water is a house that cannot function properly. What regulates and directs your home's water supply? Its plumbing.
Unfortunately, the plumbing in a given home is not always perfect. Not only can it deteriorate over time, but it can be installed incorrectly as well, reducing its effectiveness right off the bat.
Fortunately, there are some signs you can look for to determine whether or not you're dealing with poor plumbing. Here are 6 signs of bad plumbing.
1. Alarming Noises
Do you hear loud, "screaming" noises every time you turn on your shower? Perhaps you hear "glugging" noises coming from your water pipes on occasion? If so, there is something amiss with your home's plumbing.
While these problems aren't necessarily detrimental to your water system in any way, they can grow into detrimental problems if left unaddressed for a long period of time. It's recommended that you bring in a plumber to check for any possible issues with your plumbing.
2. Low Water Pressure
In homes, water pressure is suppose to be between 45 and 60 psi. If it exceeds this range, it can damage your water pipes. If it falls below this range, it reduces your water appliances' abilities to perform properly.
Low water pressure is typically caused by pipe clogging, though it can also be caused by a disengaged entry valve. You need to bring in a plumber to figure out exactly what is causing the low pressure in your home.
3. Wall Stains
Do you have brown stains on your ceiling or walls? If so, they were likely caused by pipe leakage. This is typically a sure sign that your plumbing is not quite right.
If you notice these stains, but allow your plumbing to go unchecked, you could wind up with some very serious problems down the road. Your best bet is to bring in a plumber to discover what exactly is causing the stains.
4. Pipe Flaking
As with anything else, water pipes are prone to deterioration. This deterioration occurs slowly over decades and decades but will eventually result in leaking and/or burst pipes.
A sure sign that your pipes have deteriorated substantially is if their exteriors are flaking. When this occurs, small pieces of metal fall from the outside of the pipes. If you notice this occurring, it's recommended that you call in a plumber for an inspection.
5. Leakage
The plumbing in your house should be airtight. If there's even a drop of water escaping from your pipes, there is something wrong with them. Either they are installed incorrectly, or they are just deteriorating after years of consistent use.
Everything from corrosion, to physical trauma can cause a pipe to become leaky. Fortunately, a leak can be fixed without needing to replace all of your piping.
6. Discolored Water
Does your water ever come out with a brown tint to it? If so, you're likely dealing with rusty pipes. As pipes age, they begin to deteriorate, and eventually take on rust.
These rust particles will flake off and inundate your water, giving it a ugly, brown hue. When this occurs, you'll likely have to have all of your pipes replaced. This is the only way to do away with the rust, but you will need to call a plumber to inspect the pipes and see if this is the problem.
Dealing with Bad Plumbing?
Has your plumbing encountered any of the problems reviewed above? If so, you would be wise to bring in a professional plumber. Looking for a plumber in Hoffman Estates, IL? Lifeline Plumbing, Heating, and Cooling has you covered.
Our team of plumbers are well-versed in the installation, repair, and maintenance of all plumbing appliances. It would be our sincere honor to serve you.
Contact us today to discuss your needs!
[searchandfilter taxonomies="search" submit_label="search" search_placeholder="Search Blog"]