The 4 Most Common Naperville Air Conditioner Repair Problems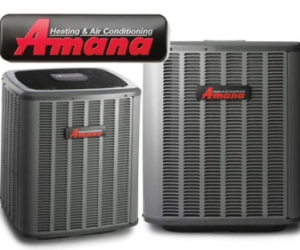 It doesn't matter whether you live in Barrington or another city in the Chicagoland suburbs, if you have an air conditioner, eventually it will encounter some problems. Whereas some of these problems are only minor, others can be very serious.
Your responsibility is to keep an eye out for these problems so that they don't put your AC out of commission. You don't want to be stuck in a hot and humid house, whether it be for one day or one week.
To ensure that you are prepared, Barrington residents should be aware of these 4 common air conditioner repair problems.
1. Refrigerant Line Leaks
Refrigerant is essential for an air conditioning system to operate properly. Without refrigerant running through it, an air conditioner will not be able to produce cold air. It's really that simple.
For this reason, you need to be aware of any refrigerant line leaks. The refrigerant line is the insulated tube which leads from your outdoor air conditioner condenser to the inside of your home. Every once in a while, this line can be met with some sort of physical trauma, causing it to spring a leak.
The more refrigerant that leaks from an air conditioner, the less effective the air conditioner will become. In most cases, you'll need to call out an air conditioner repair technician to patch up the leak.
2. Motor Problems
It should go without saying that, once the motor of an air conditioner stops working, the air conditioner itself will cease to operate.
In most cases, a motor will stop operating simply because it's had too much stress put on it over too many years. Central ACs are designed to last from 12 to 15 years, and will start to struggle at around this age.
If you've had your AC for this long, and you've noticed that it takes a while to carry out temperature changes, the motor could very well be the culprit. Typically, a full AC replacement will be needed.
3. Thermostat Issues
Though thermostat issues are certainly not a regular occurrence, they do appear every once in a while. In most cases, they occur because the connection between the thermostat and condenser becomes disturbed in some way.
Thermostats are connected to the condenser either by wires or through Wi-Fi. Should a problem arise with your AC, you'll want to check your thermostat first. Thermostat issues are the cheapest and most simple to problems with air conditioners.
If your thermostat connection is still intact, and it is still running into problems, we recommend bringing in a Barrington air conditioning repair technician from Lifeline Plumbing, Heating & Cooling. He or she will be able to pinpoint the problem and make any necessary repairs.
4. Debris-Ridden Ducts and Filters
A fairly common problem you'll find with air conditioners across the world is that they have ducts and air filters which are filled with dust and debris. Most AC owners do very little to keep their AC units clean.
Close attention needs to be paid to your AC air filters. These filters see the bulk of dirt that tries to enter an AC, and are typically covered in debris within 2 to 3 months. Fortunately, they can be changed with great easily by you in your home.
Another suggestion, at the very least, is to clear the dust in your vents on a regular basis. Dust and debris can impact the air flow in your vents and should be addressed by having your vents professionally cleaned.
Encountering Air Conditioner Repair Problems in South Barrington?
Have you encountered air conditioner problems in South Barrington? Do you require professional assistance? If so, we at Lifeline Plumbing, Heating, and Cooling are the people to call.
We provide service to the entire suburban Chicagoland area, from McHenry, to Aurora, to Elmhurst, and beyond. Our team of AC specialists are certified/licensed in AC repair and will provide nothing short of excellent service.
Contact us today for a free estimate!
[searchandfilter taxonomies="search" submit_label="search" search_placeholder="Search Blog"]