Tips for Choosing an Air Conditioner Installation, Maintenance and Service Company in Batavia, Illinois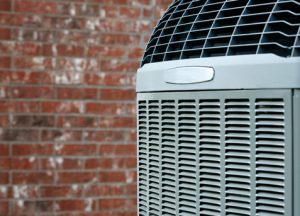 Maybe you're looking to have air conditioning installed in your home? Perhaps you're looking to replace an existing air conditioner? Maybe your AC just requires repair? In any case, you're searching for an 
air conditioner service company in Batavia, Illinois
. If this is the case, you're probably now wondering how to go about choosing a good and honest one. By following the tips below, you'll be sure to choose a Batavia air conditioning company that is not only legitimate, but competent as well.
Consider Experience
One of the very first things to consider when looking for an air conditioning service is experience. You'll want to ensure that the company you're hiring has demonstrated competency in real-world situations. Ideally, the company you hire should have at least five years of experience. A company that has been in business for this length of time has demonstrated an ability to complete quality work.
Look Out for Certification
While HVAC companies in Illinois are not required to obtain statewide HVAC certification, there are still 
a number of different certifications
 which such companies are able to hold. Typically, it's wise to utilize an air conditioning service which holds at least some sort of certification. In addition to ensuring that your prospective air conditioner service is registered with the Better Business Bureau, keep an eye out for certifications with the EPA and other relevant organizations.
Verify Insurance
It's vital that, when hiring an air conditioner service, you ensure that it's insured. If a company is not insured, and it causes damage to your property, you could be stuck paying for those damages.
The insurances to look out for
 include general liability insurance and workers' compensation insurance. While these aren't the only types of insurance that an air conditioner company can hold, they are the types of insurance which are most vital to you as the customer.
Seek Out Customer Referrals
One way to anticipate the quality of service an air conditioner company will provide is to read and understand the reviews provided by past customers. How do you do this? By either asking for customer referrals, or by looking up customer reviews online. If reviews are mostly positive, the company is worth hiring. If reviews are mostly negative, you will likely want to avoid that company.
Ask About Guarantees
A very important thing to consider when hiring an air conditioner service is whether or not that company offers any warranties or guarantees. The majority of reputable AC services will offer guarantees on their work, ensuring that the task is completed properly for the agreed-upon cost. It's highly recommended that you choose a company which offers such guarantees. This is the best way to avoid being swindled.
Obtain an Estimate
To avoid any misunderstandings, you should obtain an estimate of the work which is scheduled to be completed. Any reputable air conditioner service will provide you with this estimate. If a company refuses to give you an estimate, it's best to avoid their services.
Work with the Premier Air Conditioning Company in Batavia
If you're looking for a legitimate and professional air conditioner service in Batavia, look no further! Lifeline Plumbing, Heating & Cooling is just the company you're looking for. Offering both standard and emergency services, we are well-versed in the installation, maintenance, and repair of all types of air conditioning systems. Insured and certified, we are as legitimate as air conditioning companies come. For nearly a decade, residents and businesses in Batavia have turned to us for all their AC needs.
Contact us
 today for a free estimate!
[searchandfilter taxonomies="search" submit_label="search" search_placeholder="Search Blog"]