6 Questions to Ask When Hiring a Plumber in Elgin, Illinois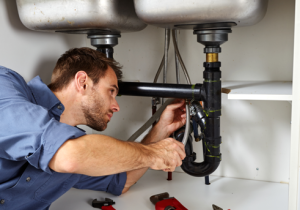 Dealing with cracked pipes? Looking to have a water appliance installed properly? If so, you would be best served by calling in a plumber.
However, just because you need a plumber doesn't mean that you need just any plumber. Plumbers come with all levels of experience, and with all levels of talent. To ensure that you choose a competent one, there are a few questions which you must ask.
Here are 6 questions to ask when hiring a plumber in Elgin, Illinois.
1. How Long Have You Been Working as a Plumber?
Before you hire a plumber, you want to ensure that he or she has a good amount of professional experience. In most cases, a plumber with more experience will be more competent than a plumber with less experience.
Generally, you should hire a plumber with at least 2 years of experience under his or her belt. While rookie plumbers may be able to get the job done, you don't want to risk your money and time on it.
2. Do You Have Insurance?
Because your plumber will be working on your property, there's a chance that he or she may do damage to the property. While this typically doesn't happen, it is a possibility. For cases such as these, you want to make sure that your plumber has insurance. Were your plumber not to have insurance, you could be held liable for the damages.
The two most important types of insurance to look out for are workers' compensation insurance and general liability insurance. These will cover the well-being of your property, and of the employees who work on your property.
3. Are You Licensed?
It's important that you never, under any circumstances, hire a plumber who is not properly licensed. A plumber with licensure is a plumber with proven ability.
In the State of Illinois, commercial plumbers are required to obtain state plumbers licenses. Make sure your prospective plumber has obtained such a license.
4. Do You Work Alone?
Whereas some plumbers work entirely on their own, other plumbers make use of a number of different assistants and apprentices. Both styles of work can be successful; there's nothing inherently wrong with either style.
However, you might have a preference of some kind. If you do, make sure to ask your prospective plumber whether he or she works alone, or with others.
5. Do You Offer Any Guarantees?
The fact of the matter is that, when you pay for work, you expect that work to be done right. If that work is not done right, you shouldn't have to pay for it.
To ensure that you don't pay for poor work, ask your prospective plumber whether he or she offers any guarantees. You want to hire a plumber who will stand behind his or her work, and do right by you.
6. Can I Get an Estimate?
Regardless of whether you're having something fixed or installed, you need to ask for an estimate. This is the only true way of knowing what you will pay for a specific service.
If you don't get an estimate from your plumber, you could be billed with charges that you didn't expect.
Looking to Hire a Reputable Plumber in Elgin?
Are you in need of a plumber in Elgin, Illinois? Looking for a reputable one with years of experience accumulated? If so, Lifeline Plumbing, Heating, and Cooling has you covered.
We offer plumbing services of all kinds. Not only can we snake drains and repair burst pipes, we can install new appliances as well. It is our goal to keep your home's water system running smoothly at all times.
Contact us today for a free estimate!
[searchandfilter taxonomies="search" submit_label="search" search_placeholder="Search Blog"]