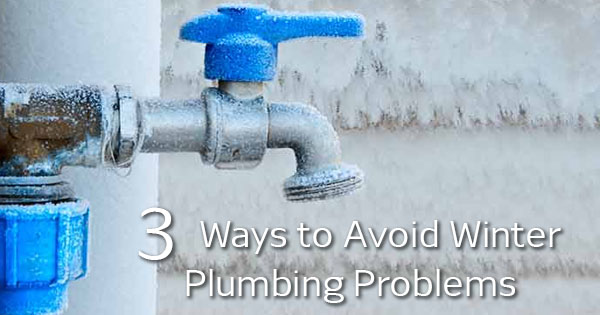 As the winter conditions quickly begin to make their presence known, making sure your house is in tip-top shape can help to ensure that you will be able to tackle the weather with ease.
This means that your heating and cooling systems must be in working condition. But what about the plumbing? If you have any winter plumbing problems, not only might it be complicated to fix due to the dropping temperatures and snow falling from the sky, but it can be extremely costly. In order to prevent anything from going wrong, there are a few ways to prevent any winter plumbing problems. Let's take a look at a few things you can do.
Turn On Faucets
Although this may seem odd, allowing your home's faucet to come to a slow drip can actually help you prevent any winter plumbing problems. Allowing the littlest amount of water that is both hot and cold to drip from your faucet can help to ensure your pipes are getting the relief they need. By making the water both hot and cold, you are using both spigots, ensuring that one is being focused on and the other is being neglected. Even if you find that your pipes have frozen, it's important to still leave the faucet open, as it will help with pressure relief. Reach out to a plumbing contractor or a plumbing service to clear the pipes.
Install Insulation
Whether you're using a small or large amount, any form of insulation can really help to prevent your pipes from freezing. Insulation can be very inexpensive, which is the best alternative if you want to avoid spending a ton of money in the future repairing your broken pipes.
Take Your Hoses Inside
Garden hoses are often overlooked. While many people have one and use it during the warmer months to water their lawns and plants, leaving it out in the winter is a direct line to frozen pipes. Bring your hoses inside, and while you're at it, don't forget to close your outdoor spigot. Doing these things will help prevent pipes from freezing and eventually bursting.
As a homeowner, it's important to not only worry about your heating and cooling systems in the winter but to prioritize your plumbing as well. Ten percent of homeowners find leaks that waste 90 gallons or more per day. By making sure that your pipes don't freeze during the cooler months and that you don't have any water leaks, you're saving yourself a ton of hassle and a ton of money.