Island Lake, IL Plumbing, Heating and Air Conditioning Repair and Installation Tips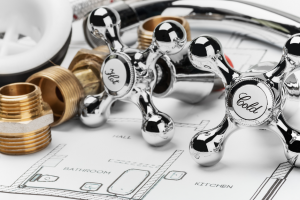 Lifeline Plumbing, Heating & Cooling is Island Lake's one-stop shop for HVAC repairs and installations, and all things related to your plumbing system.
In this post, we're going to discuss the services offered by Lifeline, and also help you decide if you need an air conditioner replacement.
Island Lake, IL Plumbing Services
Are you looking for a top-rated plumber in Island Lake, Illinois? Do you have any leaks or fixtures in your home that need to be repaired? If so, Lifeline has a team of licensed and highly trained plumbers who are here to help. Our plumbers are able to identify and locate any faults with your plumbing system, and we have the skills to get them fixed quickly.
Heating Services in Island Lake, IL
Since we are approaching the tail end of spring, you might need to occasionally use your heating system on some cool nights. Lifeline offers a variety of servicing plans for your HVAC unit, which includes furnace maintenance. Our heating services in Island Lake are available 24/7 for emergency repairs. When you partner with Lifeline, you can rest assured that your heater will serve you well or we will repair it.
Island Lake, IL Air Conditioning Services
With summer around the corner, it's highly likely that your air conditioner is going to be used regularly to keep the indoor temperature comfortable, and to help beat the harsh summer heat.
As you get ready to switch on the air conditioner full-time, you should be aware of some of the tell-tale signs that indicate that the air conditioner in your home may need to be replaced — such as high energy bills, strange noises coming from the system, frequent breakdowns, etc.
Not sure if it's time to replace your air conditioner? Here are some of the factors that you should consider:
Age: As a rule of thumb, an air conditioner lasts between 10 to 15 years. If your unit has exceeded that age, you might want to consider investing in a more energy-efficient model that will save you money on energy bills.
No cool air or poor airflow: Providing cool air to the room is the primary function of the air conditioner. If you notice that the unit is not able to provide cool air (even at full blast), it could indicate a problem with the compressor, which may require a replacement.
Strange odors: Foul or pungent smells could mean that your air conditioner's insulation or wiring has burnt. Also, the presence of mold inside the ducts can be detected by a musty smell, which should be addressed as soon as possible.
Strange noise: Listen for any abnormal sounds — such as grinding, squeaking, or chattering. Generally, the air conditioner is designed to operate smoothly without any noise, so if you are hearing odd noises, it might be time to replace the unit.
Circuit tripping: If the circuit is tripping as a recurring problem, it indicates that the AC compressor is drawing too much power and getting overheated. This is a sign that the unit will soon need to be replaced.
High electricity bills: If your AC unit is not performing optimally, you are most likely going to notice a significant increase in your energy bill.
Heating, Air Conditioning and Plumbing Contractor in Island Lake, IL
Lifeline Plumbing, Heating & Cooling provides repair and installation services for all air conditioners and plumbing systems in the Island Lake area.
If you need your current system inspected or repaired, or new a one installed, we have experienced professionals who can get the job done effectively and efficiently.
Contact us today to schedule an appointment!