A List of Boiler Problems You Might Encounter in Naperville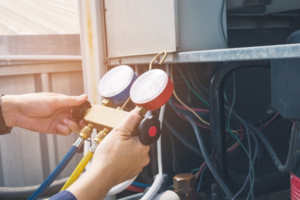 Fall is here, which means we've reached boiler season. If you use a boiler to heat your Naperville, Illinois home, it's about time to fire it up again.
While your boiler should serve you well throughout the cold season, it's important to remember that it's not indestructible. Boilers can suffer wear and tear, and they can be expensive to repair.
What are these potential problems, you might be wondering? Some of the more common boiler problems you might encounter are as follows:
Malfunctioning Pilot Light
The pilot light is the blue flame that burns inside your boiler while it is running. In most cases, this flame will burn steadily without any disturbance. However, on some occasions, this flame will become extinguished. When a pilot light becomes extinguished, your boiler will fail to produce hot water.
Pilot lights might go out for a number of reasons. Sometimes they're blown out by a breeze, sometimes they're extinguished due to residue-ridden build ups, and sometimes they go out due to a mechanical impairment.
While you could attempt to fix your pilot light by yourself, it's usually wise to call in a HVAC professional to inspect and correct the problem.
Leakage
Never, under any circumstances, should water be leaking from your boiler. If you notice a water leak, your boiler has encountered a problem.
Leakage can occur for a number of reasons. Maybe your boiler pressure valve is impaired? Perhaps your boiler pump seal is broken? Perhaps pipes have worn down due to corrosion? In any case, it's highly recommended that you have your boiler checked out by a heating expert.
Loss of Pressure
Boilers thrive on pressure; quite literally, in fact. In order for your boiler to function appropriately, it needs to have a minimum level of pressure. Should its pressure levels fall below this minimum, it will malfunction.
A loss of pressure in your boiler can be caused by a number of different issues. However, it's usually due to an impaired pressure valve. To get to the root of the problem, you should utilize the services of a professional HVAC specialist. HVAC specialists have experience in diagnosing such problems, and can have them corrected quickly.
Kettling
When a boiler becomes overrun with lime scale and other similar residue, it produces a sound that is often characterized by the word "kettling." It's called kettling because it boils water in a way that sounds similar to that of a tea kettle.
While kettling doesn't often affect your heating results, it does affect your boiler's overall functionality. Generally, it requires your boiler to work much harder than it otherwise would, subjecting it to stress, and reducing its overall lifespan.
Thermostat Malfunction
While your thermostat will typically do a great job of directing the temperatures within your home, it's far from a perfect entity. Thermostats can fail, and when they do, it will directly impact the performance of your boiler.
Do you notice your boiler shutting off in the middle of the heating process? Do you notice it turning on when it's not needed? Are your thermostat temperatures inconsistent with the actual temperature of your home? If so, we recommend calling a professional to take a close look at your thermostat.
In Need of Boiler Repair in Naperville, Illinois?
Is your boiler experiencing any of the problems reviewed above? In need of a boiler repair in Naperville, Illinois? If so, we here at Lifeline Plumbing, Heating & Cooling have you covered.
Our team of highly-skilled heating specialists is well-versed in the maintenance and repair of all types of boiler heating systems. We can have your boiler back to normal in no time.
Contact us today to get started!