6 Occasions Which Call for a Dundee, Illinois Plumber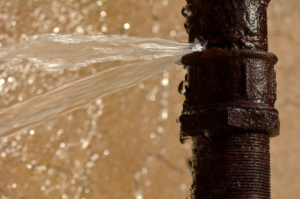 Are you dealing with a problem with your pipes, drains or water appliances? Wondering if you should call in a Dundee plumber? Regardless of the problem, the answer is likely "yes."
However, there are some occasions which — unless you're a skilled plumber yourself — almost always call for an experienced plumber. Curious as to what these occasions are? Here are 6 of the most common.
1. Burst Pipes
Your pipes are key to your plumbing. If your pipes burst, your plumbing will be rendered useless. Not to mention, water will likely start pouring all over your house, causing it to flood and all the subsequent damage associate with that.
This is why, if your pipes burst, it's best to bring in an emergency plumber in Dundee immediately. An experienced plumber should be able to identify the reason for the burst, stop the water flow and make any necessary repairs.
2. Overflowing Toilets
Toilets can overflow for a number of reasons. In some cases, the toilets themselves are malfunctioning in a way which prevents the flow of water. In other cases, blockages and clogs exist within sewer lines and plumbing vents.
Regardless of the reason for your overflowing toilets, you'll likely need to bring in a plumber to solve the problem. Whether a cleaning, a repair, or a toilet replacement is needed, an emergency plumber in Dundee can help you.
3. Appliance Installation
Perhaps you're remodeling a bathroom and are looking to install a new toilet? Maybe you'd like to add an additional sink to your kitchen? In any case, if you have a new water appliance to install we highly recommend that you utilize the services of a Dundee plumber.
The installation of water appliances is a delicate process. Failure to install appliances in the correct manner can lead to leaks, malfunctions, and overall inefficiency. An experienced plumber in Dundee will ensure that your new appliance is installed correctly.
4. Dripping Faucets
While a dripping faucet might not seem like a huge deal to you, the truth of the matter is that it can cost you hundreds of dollars every year. Depending upon the speed of the drip, a dripping faucet can cost anywhere from $50 to $250 yearly. This figure is multiplied if you have a number of dripping faucets.
If you would like to save money in the long run, it's wise to have your dripping faucets fixed. A reputable plumber will be able to perform this repair for you.
5. Clogged Drains
Clogged drains are a nuisance. Not only do they result in inconsistent water pressure, they cause sinks and bathtubs to back up, substantially reducing their overall functionality and usability.
While some clogs can be cleared up with liquid drain cleaner, more severe clogs will need to be handled manually. In these cases, a professional plumber will be able to disassemble your plumbing and remove the clog.
6. Malfunctioning Water Heater
For almost every one, the thought of living in a home without hot water is a nightmare. If you're ever taken a cold shower, you know what we mean.
That's why, if your water heater malfunctions, it's wise to bring in a plumber as soon as possible. A plumber will be able to identify the source of the malfunction, and carry out measures to correct the problem.
Do You Need a Plumbing Contractor in Dundee?
Are you dealing with clogged drains? Do you need a new water appliance installed? If so, you likely require the services of a Dundee plumber. We here at Lifeline Plumbing, Heating & Cooling can help.
Our team of highly-skilled plumbers can tackle any plumbing problem you may have. Whether you require standard or emergency services, we can accommodate you.
Contact us to discuss your plumbing needs!