Exclusive Chicago Area Installer of Safeway Systems
Today more than ever, homeowners are concerned about the quality of water that comes into their house and flows from sink faucets, showerheads, and into appliances like dishwashers and washing machines. Using bottled water, or even small point-of-use filters, doesn't provide an effective solution to these problems. They require a whole-house water treatment system. But not all these systems are equal.
We recommend using Safeway Water Treatment Systems to protect your home and family from impurities in the water enter your home. Lifeline Plumbing, Heating & Cooling is the exclusive Chicago-area installer of Safeway Systems, and we'll not only handle its installation, we'll also provide all the follow-up services to ensure that you continue to receive safe, great-tasting water. When you want to take advantage of the many benefits that Safeway Water Treatment offers in Elgin, and throughout Chicagoland, we're the only people to call.
The Advantage of Safeway Water Treatment
Safeway Water Treatment Systems is a line of whole–house solutions for every type of water quality problem that can affect a home. These systems allow you to enjoy great–tasting and purified water from each tap in your home. Safeway Systems counteracts the following contaminants (among others):
Hard water
Bacteria
Hydrogen sulfide
Iron
Turbidity
Chlorine
Volatile organic compounds (VOCs)
Arsenic
Lead
Each Safeway System is designed with leading–edge technology and quality workmanship aimed at complete customer satisfaction, and comes with an industry–leading comprehensive warranty. Unlike most retail outfits, our Safeway Water Treatment installers will provide any necessary services after installation to make sure that customers continue to receive clean water.
Water Analysis and Finding the Right Safeway Water Treatment System
Getting started with purified water is as easy as contacting our certified Safeway System installers for free water analysis. These "water doctors" will then be able to "write a prescription" for your home's water quality woes: the right Safeway System to target the specific impurities that are harming your household water quality.
There are numerous models of Safeway Systems to match your home. Here are a few of that we can install for you:
Triple Treat Water Systems: Combines a whole–house water filter with a water softener, and also removes iron and harmful chemicals.
Iron Zapper Water Treatment Systems: Counteracts iron and hydrogen sulfide to remove stains and sulfur odors.
Green Treat Water Systems: A twin treatment system for whole–house filtration that doesn't use salt or electricity, and remove chlorine and harmful chemicals.
Ultraviolet Light Disinfection System: A UV–powered treatment system that destroys bacteria and viruses without using any chemicals.
We Are Your Source for Safeway Water Treatment Systems in Chicago
The only contractors who are allowed to install Safeway Water Systems are water treatment professionals who have received special training. You can't simply purchase Safeway Systems from anywhere! Products with this level of quality demand the skills and knowledge of a certified water quality specialist, and Lifeline Plumbing, Heating & Cooling is the Chicago area's exclusive Safeway Systems dealer.
We offer free water analysis to pinpoint the ideal water treatment model to clean and purify your water, followed by installation. We're not done after that, however! Whenever you require follow–up services to maintain or repair your water treatment system, simply call us. Talk to our professionals today in Elgin, IL to see how our partnership with Safeway Water Treatment can benefit you.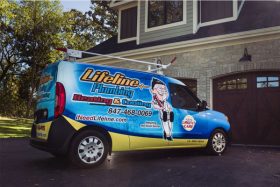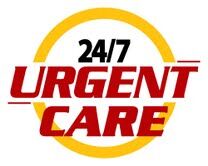 "
Went great. Absolutely no issues during the whole process. Even called them today since my water heater just went out and they're coming first thing in the morning to fix it.
"