Reverse Osmosis Systems from Lifeline Plumbing, Heating & Cooling
What's in your water? Have you ever had your water tested by a professional? Whether you're concerned about the quality of your water or simply curious, it's a good idea to take all necessary precautions when it comes to your potable water supply. There are various contaminants that can infiltrate your water supply, whether from the well or municipal supply line, or from the pipes themselves. One of the most comprehensive water treatment systems available today is the reverse osmosis system, and we provide a range of installation, replacement, maintenance, and repair services.
We have a steadfast commitment to customer service excellence, and we make sure that our customers are happy is just part of what we do. And we do it well. We have been recognized by the Better Business Bureau and Angie's List for our quality workmanship, and we're confident we can improve your home. We guarantee all of our work, and offer same–day service with upfront pricing.
How Does Reverse Osmosis Work?
Have you ever heard of osmosis? You may have to think back to that high school biology class, but it describes the process by which water molecules diffuse from a lesser concentrated area to a more heavily concentrated area through a permeable membrane. It is a basic cellular process, one that keeps us alive.
This process has been modified for water treatment systems. It involves creating a pressurized environment where this diffusion process is reversed, so that the molecules from the concentrated side of the membrane are pressed into the less concentrated side, which is where the pure water is. The result is great–tasting and thoroughly filtered water. We offer several different reverse osmosis systems.
Reverse Osmosis Installation
The way to pure water is through the services of a professional reverse osmosis specialist. At Lifeline Plumbing, Heating & Cooling, we can make sure that your reverse osmosis installation runs smoothly, so that your water supply is not interrupted for long. Under–the–counter models are optimal because many of the contaminants that are removed can affect more than just the water that you drink. They can also affect the integrity of your plumbing. For example, hard water has high amounts of calcium and magnesium in addition to other trace minerals and this can have an adverse effect on your plumbing when it leaves behind mineral deposits.
Reverse Osmosis System Repair and Maintenance
Call us today for any reverse osmosis system service that you need. In addition to the installation of new systems, we can also repair and maintain your reverse osmosis system. Over time, it may develop problems with its operation, such as leaks or clogs. Let us take care of your water.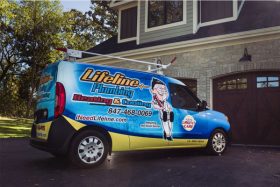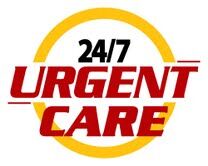 "
Went great. Absolutely no issues during the whole process. Even called them today since my water heater just went out and they're coming first thing in the morning to fix it.
"