When it comes the integrity of your plumbing system, you cannot be too careful. One of the best ways to keep your drainpipes and sewer line in excellent shape throughout the years is to have them professionally cleaned by a qualified plumber. At Lifeline Plumbing, Heating & Cooling, we offer comprehensive hydro-jetting services that can thoroughly clean your piping. We can also use video pipe inspection equipment to see what the interior condition of your pipes is.
Other reasons to consider our hydro-jetting services include: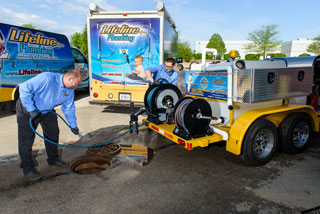 Service comes with a camera inspection
Remove almost any clog
Safer for pipes than traditional sewer cleaning
More thorough cleaning
More maneuverable
New plumbing fixtures
Save money
What Is Hydro–Jetting?
Hydro–jetting is just what it sounds like. It is a highly powerful jet of water that is inserted into the interior of your drainpipes in order to clean them. Our technicians equip a lengthy flexible hose attached to a compressor that can reach thousands of PSI (pounds per square inch) that gives our hydro–jetting service the ability to remove even mineral deposits.
One of the most important features is the 360–degree nozzle that attaches to the hose. This allows the equipment to clean your interior thoroughly and quickly. The plumbers on our team use only the latest technology and techniques to keep your home up and running.
Reasons to Consider Professional Hydro–Jetting
There are various reasons why you might want to consider this service, and our technicians can supply answers to any questions that you may have. The chief reason to schedule hydro–jetting is that your drains are no longer performing as they should, which means they are only very slowly draining wastewater out of your home and into the septic tank or municipal wastewater disposal system. But it can also be used as a preventive measure to restore the effectiveness and efficiency of your drainpipes.
The Benefits of Hydro–Jetting
You depend heavily upon your plumbing system to remove gray water and organic waste from your home efficiently so that foul odors, clogs, and overflowing do not result. Blockages or accumulations within your drains or sewer line can also be highly disruptive. Letting such material accumulate will also reduce the longevity of your piping system, while keep your drains clean on a regular basis can lead to improved lifespan.The chief benefit of hydro jetting is that your drains will no longer prevent you from enjoying a hot shower or washing your laundry. Call us today to schedule an appointment.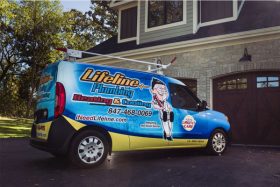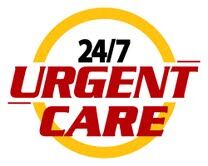 "
Went great. Absolutely no issues during the whole process. Even called them today since my water heater just went out and they're coming first thing in the morning to fix it.
"