Tips from a Saint Charles Heating and Air Conditioning Company: Five Reasons to Get Your Furnace Serviced in Saint Charles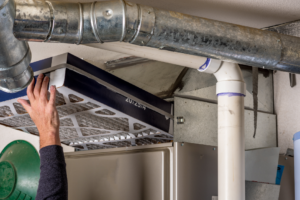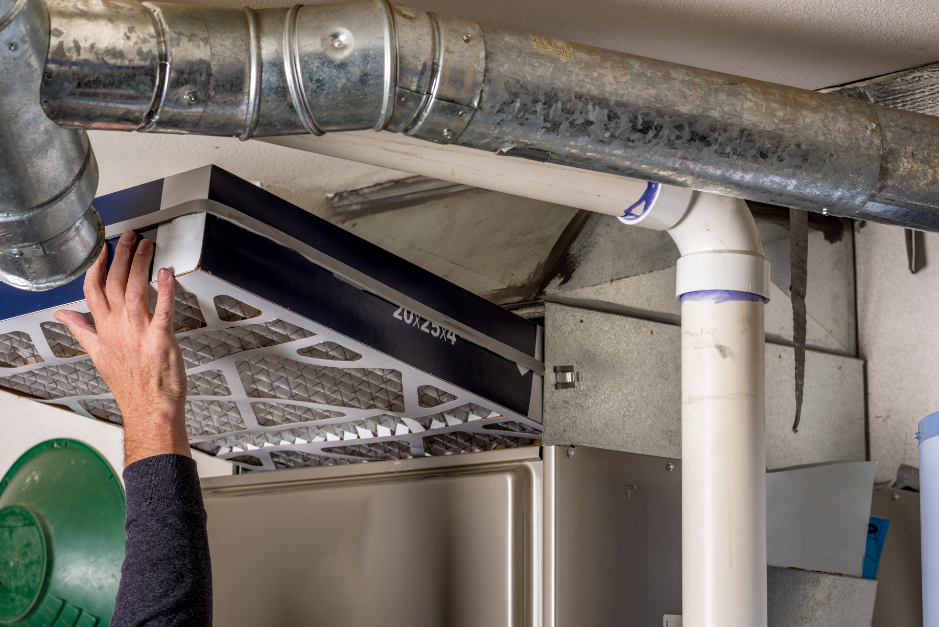 With the cold winter months quickly approaching, it is vital to schedule your annual furnace maintenance. This will ensure that your furnace will work efficiently throughout the winter season, and you will not be faced with any costly emergency repairs. Moreover, regular tune-ups will also allow the technician to identify and address any concerns before they become serious issues.
Listed below are five important reasons why you should have your Saint Charles home  furnace serviced today:
1. Prolongs the Life of Your Furnace
The last thing you'd want is to wake up in the middle of the night shivering. Regular inspections and maintenance of your furnace will not only give you the peace of mind that your furnace is going to serve you well throughout this winter season, but it will also increase the overall lifespan of the furnace. This is the primary advantage of scheduling preventive maintenance, as it ensures that all parts of your furnace work together to maintain a safe and comfortable room temperature and air quality through the winter months.
2. Replace Worn-out Parts
The internal parts of the furnace are prone to wear and tear due to continuous usage. During a scheduled furnace service, a licensed technician will be able to gauge if parts have worn out to the extent that they may not last through the winter. In such cases, the technician will recommend replacing the worn-out parts before they cause a complete seizure of the Saint Charles heating system.
3. Maintain Warranty Validity
Manufacturers of some furnaces make it mandatory for owners to have the furnace regularly serviced in order to maintain the validity of the warranty. If something goes wrong with your furnace, and if you don't have maintenance records, the manufacturer could deny your warranty. In this case, you would have to bear the charges of parts and repair. Scheduling annual maintenance for your furnace will prevent any major issues and will keep your warranty valid in case of a breakdown.
4. Increase Efficiency
During annual maintenance, the technician will thoroughly clean dirt and dust that can accumulate on moving parts. Buildup of dust and debris will make your furnace work harder, which will compromise its efficiency. During maintenance, the technician will also clean the furnace burner and heat exchanger. A furnace will run at its peak performance when all of its parts are clean, without anything obstructing its operation.
Additionally, the technician will also carry out a furnace tune-up to make sure it runs at its optimal settings. All of this will ensure that the furnace will run safely, smoothly, and efficiently throughout the winter.
5. Replace Air Filters
The annual furnace inspection also involves replacing air filters, along with cleaning other rotating and stationary parts of the furnace. The function of the filter is to catch all the dirt and debris in the air before it circulates in the house. A blocked filter can put extra stress on the furnace, causing it to work harder and drawing more power. However, filters should be replaced not only during annual maintenance, but should be checked regularly throughout the year to see if they need replacement.
Do You Need Heating and Air Conditioning Company in Saint Charles?
Do you need your furnace replaced or repaired in Saint Charles? Are you looking to install a new heating or air conditioning unit? In either case, you need a qualified heating and air conditioning contractor in Saint Charles.
Lifeline Plumbing, Heating & Cooling has the answers to meet all your requirements. We have a team of certified and highly-skilled experts who can get your HVAC system or furnace repaired, serviced, and functional as per your expectations.
Contact us today to schedule an appointment!