Is your home prone to flooding? Does your basement or crawlspace have moisture problems? Does your home sit below the water line? There are various reasons for considering sump pump services. At Lifeline Plumbing, Heating & Cooling, we offer a variety of sump services so that you have everything you need to keep your home dry and well protected. A few of our services include: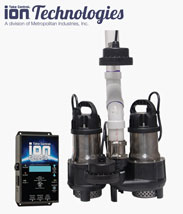 Battery backup service and installation
Wide range of flood control options for any budget
Sump pump installation
Sump pump repair
Sump pump maintenance
Our plumbing technicians offer same–day service and 24/7 emergency repair services should something go wrong after normal business hours. They are highly qualified to work on your sump pump, whether you need a new one installed or your existing one maintained. We believe strongly in delivering the best possible customer service at all times, and we back that up with a comprehensive satisfaction guarantee.
How Does a Sump Pump Work?
A sump pump is designed to remove water that has entered your basement or crawlspace. Installed at the lowest part of your home, it is a relatively simply device: there is a tank that collects water and a pump that removes it. There are submersible units that sit directly in the sump, and also pedestal units that sit raised within the sump. Most importantly, your sump pump should have a battery back–up so that it operates even without power—an unhappy coincidence during flooding. We can handle all of your sump pump needs.
Our Sump Pump Installation and Repair Services
When it comes to the safety of your home, you need to make certain that you do everything you can to take care of your belongings, furniture, and your house's infrastructure. A sump pump is an excellent tool for moving water that has entered into the lowest part of your home, but in order to be effective and reliable, it must be installed by a professional plumber. Our plumbing experts can ensure that your sump pump installation goes exactly according to plan.
Does your sump pump make a strange sound during operation? Does it fail to start up? Is its drainpipe clogged?
Ensuring that your sump pump has everything it needs to perform is essential. After all, as insurance against the risks that water poses to your home and belongings, your sump pump needs to be ready at all times. Unfortunately, problems can arise from time to time, and although it is built to last, your sump pump may eventually require professional attention. We provide excellent sump pump repair services for all makes and models.
What You Need to Know about Sump Pump Maintenance
You expect reliable water removal from your sump pump—after all, that's the entire reason why you had it installed in the first place. But in order to get the most out of your equipment, your sump pump needs to be maintained from time to time. Only by keeping it clean, testing its operation, and clearing any gunk out of the drainpipe, can you be certain that it will be there when you need it most. Call us today for quality sump pump maintenance services.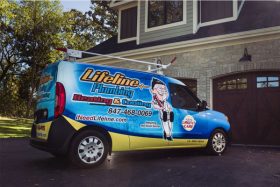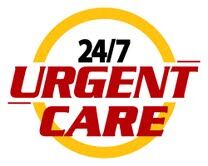 "
Went great. Absolutely no issues during the whole process. Even called them today since my water heater just went out and they're coming first thing in the morning to fix it.
"