Of the various substances that can go down your drainpipes, grease poses a huge risk to the effectiveness of your plumbing system as well as outside the home. It can cause blockages in your residential or commercial plumbing system, and it can adversely affect the local environment when not disposed of properly. Although liquid when hot, grease turns into a cold paste in your pipes which can quickly attach itself to other food scraps, hair, and soap scum. In short, it leads to trouble, and it's always best to avoid problems before they start. A few of our services include:
New grease trap installation
Grease trap service and repair
Commercial grease trap service
Residential grease trap service
We offer comprehensive grease trap services in the Elgin and Chicagoland area, including the installation of new systems for residential and commercial kitchens, as well as repair and maintenance of existing systems. Whether you have an issue with your grease trap or it needs to be replaced, let us come and take a look. Our technicians enjoy solving problems, and all of our work is guaranteed.
Why Grease Is a Problem for Your Plumbing
Grease is the byproduct of cooking animal fats, dairy products, and oils. When it gets inside your plumbing, it can stop the flow of wastewater and lead to all sorts of problems, including backflow, not to mention the adverse environmental effects.
Also, when your wastewater is treated in a facility, grease can disrupt the water treatment process. While drain cleaning can often effectively emulsify grease from the interior of your piping, prevention is always preferred. Commercial kitchens and restaurants need a professionally installed grease trap to sustain an adequate workflow and prevent plumbing problems.
How a Grease Trap Works
A grease trap is also known as a grease interceptor. It can be installed under the counter or underground between the drainpipes and the sewer line. It works by accepting the wastewater into a basin where the grease is cooled and thus solidified, making it rise to the top. An angled cross–flow pipe allows the wastewater to pass into a second basin and into the wastewater disposal system.
It is a relatively simple device, but it needs to be professionally installed and serviced in order to be effective.We can make sure that your grease trap needs are taken care of, from repair to maintenance.
Grease Trap Installation and Repair Services
A professionally installed grease trap can be the difference between an expensive plumbing repair and a minor, occasional cleaning. Your new grease trap needs to be appropriately sized not only to be integrated into your plumbing, but also so that it can handle the amount of wastewater flowing through to the wastewater system.
Moreover, if your grease trap has a clog in the incoming or outgoing line, or it is full and needs to be serviced, we can handle the job effectively and rapidly. Call Lifeline Plumbing, Heating & Cooling today for all of your grease trap installation and repair needs.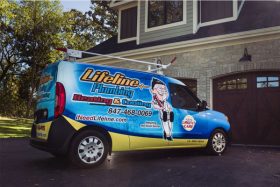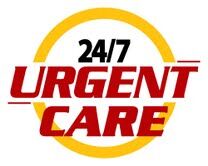 "
Went great. Absolutely no issues during the whole process. Even called them today since my water heater just went out and they're coming first thing in the morning to fix it.
"