Plumbing, Heating, and Air Conditioning in Long Grove, IL: Important Tips for HVAC Installation from Lifeline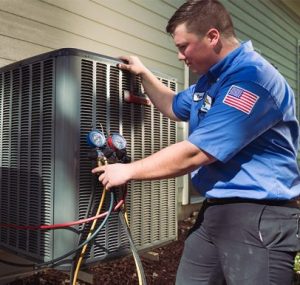 Do you need to have a water line installed in your home, or have a leaky pipe repaired immediately? Does your home or commercial space need to have its HVAC unit regularly maintained?
At Lifeline, we are your one-stop-shop for all of your HVAC and plumbing needs. We have a team of highly trained technicians who have the experience to handle all things related to your HVAC and plumbing systems in Long Grove, Illinois.
In this post, we're going to discuss the services offered by Lifeline, along with some helpful tips for HVAC installation:
Long Grove, IL Plumbing Services
Are you are looking for a Long Grove plumber to fix a leak, remove a clog, or install new piping?
It is often difficult to find a plumbing contractor whose commitment to customer satisfaction is steadfast. At Lifeline, we have a dedicated team of plumbers who are experienced at repairing existing plumbing systems and installing brand-new ones. We have the knowledge, skill, and experience to handle and resolve any plumbing issues at your home or office space.
Heating Services in Long Grove, IL
We offer several HVAC services, including repair, service, installation, and maintenance of heating systems.
If your unit is over 10 to 15 years old, you may want to start thinking about replacing the unit for increased efficiency. When buying a new unit, you should keep the following HVAC installation tips in mind:
Get the right size: It is important to consider unit size so that the system is not overworked. Often times, homeowners will purchase a unit that is unnecessarily large for the air space that needs to be treated. We recommend working with an HVAC professional to calculate the footage of your property and recommend a unit size that best meets the need for heating and cooling the space.
Install the unit properly: Modern HVAC units are highly efficient, but they are also complex. Therefore, having the installation done by an inexperienced or amateur technician may defeat the purpose of the unit. It is highly recommended that you hire an experienced HVAC professional to perform the installation to guarantee proper performance.
Hire the right contractor: It is important to ensure that you hire the right technician to get the job done efficiently and effectively. Do thorough research, contact the Better Business Bureau, talk to neighbors and friends, and ask the contractor for referrals of previous work completed.
Get a maintenance plan: After installing a new HVAC unit, it is recommended that you sign up for a maintenance plan with the HVAC contractor so that regular check-ups, tune-ups, and filter changes are all conducted in a timely manner. This will help you maintain optimal operational efficiency with your system.
Long Grove, IL Air Conditioning Services
At Lifeline, we have a team of licensed contractors that can help take care of your air conditioning system. Whether you have a ductless mini-split or a central air system, we have the expertise to maintain the unit as per the manufacturer's recommendations.
We offer exceptional air conditioning maintenance and repair service throughout the Long Grove area, and we also provide 24/7 emergency services to tackle any A/C issue you may be experiencing.
Looking for HVAC and Plumbing Services in Long Grove, IL?
Are you looking for plumbing services in Long Grove area? Do you need to have an HVAC unit repaired or a new one installed? In either case, you are looking for a qualified plumbing and HVAC contractor in Long Grove.
Lifeline Plumbing, Heating & Cooling has the answers to meet all your requirements. Our team of licensed and highly trained technicians can get your HVAC or plumbing systems installed, repaired, serviced and functional.
Contact us today to schedule an appointment!