How Harvard Property Owners Can Save Energy and Cut Air Conditioning Costs: Insights from a Harvard Plumbing and HVAC Company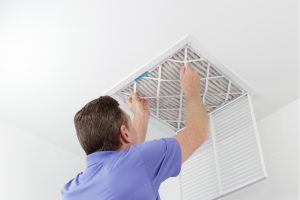 Are you experiencing unusually high energy bills? Does your business need a comprehensive HVAC maintenance plan to keep your customers happy and comfortable throughout the year? Are you concerned about the quality of your water?
If any of these are a concern to you, Then the experts at Lifeline can help. We not only offer excellent plumbing, heating, and air conditioning services throughout the Harvard area, but we have a highly skilled team of technicians for maintenance and 24/7 emergency repairs that are available to work around your schedule.
In this post, we're going to discuss the various services offered by Lifeline Plumbing, Heating & Cooling in Harvard, and we'll also offer some tips on how to save energy and cut air conditioning costs.
Harvard, IL Plumbing Services
Are you looking to repair an existing pipeline or install new pipes in your home? It is often tough to find a plumber who is experienced, and one whose commitment to customer service is a priority. Our Harvard, IL plumbing experts are highly skilled when it comes to installing, repairing, and maintaining all types of plumbing systems. Contact us if you have any plumbing issues, and we can have it fixed in no time.
Heating Services in Harvard, IL
Heating systems are a necessity for Harvard homeowners to remain warm and comfortable throughout the colder months. At Lifeline, we are experts at installing and replacing a wide range of heating systems, which range from boilers, to gas and electric furnaces, to geothermal heaters, to radiant heat systems, to ductless mini-splits, and more. Additionally, we also provide 24/7 emergency repair service and regular maintenance plans to keep your heater working optimally throughout the winter.
Harvard, IL Air Conditioning Services
It's important that you have your air conditioner serviced and maintained so that it remains working effectively and efficiently for as long as possible. Here are some tips that can help you keep your home cooler during the summer, and help you save money on energy bills:
Use ceiling fans for circulation
Cold air is denser and tends to fall to the floor. If you keep the ceiling fan switched on at a moderate speed, it will help circulate the cooler air effectively throughout the room. This will help save energy and make the home cooler and more comfortable.
Regularly replace AC filters
Hair and dust accumulation can clog air filters, thereby making your AC unit work harder to maintain the temperature set by the thermostat.
The leakage of treated air directly translates to energy loss. Cracks in the home can allow cool air from the inside to escape, while at the same time, allowing hot air from the outside to enter. To avoid this, perform a thorough check-up of the doors and windows to see if there are any cracks or crevices.
Invest in a programmable thermostat
Although purchasing a programmable thermostat may require an up-front investment, it will help you save money, and will most likely pay for itself within a year. A programmable thermostat shuts off the AC unit when nobody is at home, and it automatically adjusts the temperature when there are fewer people in the house, which saves on energy costs.
HVAC and Plumbing Services in Harvard, IL
Are you looking to repair an HVAC unit in Harvard? Do you need to have a plumbing appliance repaired, or have a new one installed? In either case, if you need a qualified HVAC or plumbing contractor in Harvard, Lifeline can help.
Lifeline Plumbing, Heating & Cooling has the answers to meet all your requirements. We have a team of certified and highly skilled professionals who can get your HVAC and/or plumbing systems repaired, serviced, or installed in a timely manner.
Contact us today to schedule an appointment!