Crystal Lake, IL Plumbing, Heating and Air Conditioning from Lifeline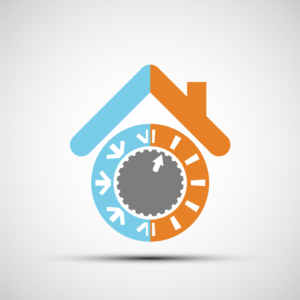 Lifeline Plumbing, Heating, and Cooling is the premier provider of plumbing and HVAC services in Crystal Lake, Illinois. Not only do we install plumbing, heating, and air conditioner implements, but we repair and maintain them as well.
Featuring a team of seasoned and skilled plumbers and HVAC specialists, we have served countless customers throughout the Crystal Lake area. Utilize out top-notch HVAC and plumbing services by calling us today!
Top-notch Plumbing Installation
In the United States, most of us tend to take our water for granted. However, the fact of the matter is that, whether it be a burst pipe or a clogged drain, our plumbing systems can become compromised in a split second. Because of this, it's helpful to have an experienced plumber's phone number saved in your phone in case of a plumbing emergency.
If you're looking for an experienced and skilled plumbing company in Crystal Lake, look no further than Lifeline. Our team of highly skilled and highly educated plumbers is beyond experienced in the repair, maintenance, and installation of plumbing components.
We offer a wide variety of plumbing services, including appliance installation, pipe repair, drain cleaning, and much, much more. Don't hesitate to utilize our services!
Garbage Disposal Repair
Generally, garbage disposals take on problems more often than any other plumbing entity. If your garbage disposal is suffering from an impairment, your best bet would be to call the professionals at Lifeline. A member of our team can come to your home, inspect your garbage disposal, and make any repairs or replacements that might be needed.
Heating Installation, Maintenance, and Repair
There are few things worse than suffering through a brutally cold winter without a properly functioning heating system. This is particularly true in a town like Crystal Lake, where winters can get especially cold.
If you require heating services in the Crystal Lake area, Lifeline Heating, Cooling, and Air Conditioning is the company to call. Our team of talented HVAC specialists is well-versed in the repair, maintenance, and installation of all types of heating systems.
Capable of accommodating furnaces, boilers, and a variety of other heating systems, we can handle all of your home heating problems.
Furnace Repair
When your furnace ceases to function, you'll likely feel the effects almost immediately. If your furnace is currently impaired, you would be wise to call up the heating specialists with Lifeline. Offering 24/7 emergency services, we can come to your home and correct the issues with your furnace within just a few hours of your call.
Crystal Lake Air Conditioning Services
When a summer heatwave sweeps over Crystal Lake, there is one thing you'll want to do: turn on the air conditioner. Air conditioners are essentially vital to comfort in this town, making them a near necessity.
Lifeline offers a suite of air conditioning services, including installation, maintenance, and repair. With our team of experienced HVAC technicians, we have cooled the homes of countless Crystal Lake area residents.
Should you ever require our services, we would be more than happy to accommodate you. Utilize our air conditioning services by giving us a call today!
Professional HVAC and Plumbing in Crystal Lake
When you need plumbing, heating, or air conditioning services in Crystal Lake, Illinois, Lifeline Plumbing, Heating, and Cooling is the company to see. We provide installation, repair, and maintenance services, making us a one-stop shop for all things plumbing, heating, and cooling.
With a team of friendly, knowledgeable, and enthusiastic plumbers and HVAC experts, we can fix any plumbing, air conditioning, or heating problem thrown our way.
Contact Lifeline today by calling (847) 468-0069!