Streamwood, IL Plumbing, Heating, and Air Conditioning from Lifeline Plumbing: Common Mistakes to Avoid During HVAC Installation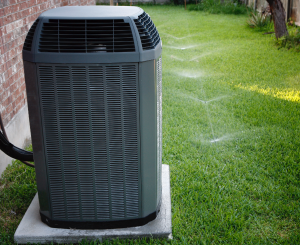 Are you looking to install a new HVAC unit for your home or commercial property? Is your air conditioner not cooling properly? Maybe you're dealing with some issues related to plumbing?
Lifeline Plumbing, Heating & Cooling offers a one-stop-shop for any installations, maintenance, and repair requests related to:
HVAC units
Air conditioning units
Heating services
Commercial HVAC units
Indoor air quality
Plumbing
In this post, we'll discuss the services offered by Lifeline, along with the different types of mistakes that need to be avoided during an HVAC installation:
Streamwood, IL Plumbing Services
Whether you're looking to fix a leak, or you need to install new pipes, our licensed plumbers at Lifeline are ready to serve you. Our Streamwood, IL plumbing experts excel at not only repairing and maintaining your current system, but can also set up and install an entire plumbing system for your home.
Heating Services in Streamwood, IL
Are you looking to install a heating unit for your home or commercial space?
If so, you'll want to make sure that you not only buy the right unit for your space, but that the unit is installed as per the manufacturer's specifications for it to operate effectively and efficiently.
Here are some mistakes that you should avoid during an HVAC installation:
Incorrect size: Bigger is not always better. An oversized unit could lead to more problems than expected. Similarly, an undersized unit will need to work harder, and it may not be able to meet the temperature set by the thermostat. Therefore, it's recommended that you purchase a unit only after a size has been recommended by a professional who has visited your space and performed the necessary calculations
Improper ventilation: Ventilation is one of the most important things that needs to be considered when installing an HVAC unit. It's important to ensure that everything is properly sealed so that there's no loss of treated air. The ductwork also needs to function adequately and should not have any leaks
Improper drain system design: Your air conditioner and furnace are both heat exchangers, which can cause wastewater to accumulate. This water, if not drained properly, can damage the property
Choosing a contractor: When choosing an HVAC contractor for installation, it is important to choose the installation company not based on price alone. A low-bidder could be less experienced, and a single installation mistake could lead to several problems down the line. We recommend checking online reviews, their years in business, and getting feedback on recently completed work before hiring a contractor to install your HVAC unit.
Streamwood, IL Air Conditioning Services
With summer around the corner, it's important that your air conditioning unit works effectively. The last thing you want is to be stuck in a hot house on a humid day.
We at Lifeline offer air conditioning repair and maintenance service. Additionally, we have a team of experienced professionals who can install any type of air conditioning unit for your home.
Commercial HVAC and Plumbing Services in Streamwood, IL
Have you scheduled summer maintenance for your HVAC unit? Do you need to have your HVAC unit repaired or a new one installed? In either case, you're looking for a qualified contractor in the Streamwood area.
Lifeline Plumbing, Heating & Cooling has the answers to meet all of your requirements. We have a team of certified and highly skilled professionals who can get your HVAC system repaired and serviced as per your expectations.
Contact us today to schedule an appointment!