Seven Ways to Reduce Water Costs in Your Home: Tips from a Medinah Plumbing, Heating and Air Conditioning Company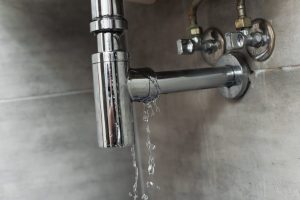 Are you looking to repair the existing piping in your home? Does your home or business space need an HVAC maintenance plan to keep your family members and employees comfortable?
If so, Lifeline is the company to call. We offer excellent plumbing, heating and air conditioning services throughout the Medinah area and beyond. Backed by a team of licensed technicians, we provide servicing and maintenance for a wide range of HVAC and plumbing equipment. Plus, you can call us anytime for 24/7 emergency repair services.
In this post, we'll discuss the various services offered by Lifeline, as well as a few ways you can save money on water costs.
Medinah, IL Plumbing Services
If you are looking for a plumber in the Medinah area, Lifeline is the company to call. We can repair, maintain, and install new plumbing systems for your home or business.
As part of our regular servicing, we do our best to help our customers save money on unnecessary water costs. If you're looking to save money on your water bill, here are some things you can check for right away:
Running toilet: The ballcock is the mechanism that controls the flushing system. Check to see if it's preventing water from running through it.
Leaking toilet: A leaky toilet can waste up to 500 gallons of water each day. You can check for a leak by adding a few dye tablets to the toilet tank. If it the dye seeps into the bowl, you've got a leak. In this situation, it's best to call a plumber to fix it.
Clogged pipes: Clogged pipes can cause water to back up and overflow. If you're dealing with a clog, it's recommended that you quickly unblock the pipes by using a drain cleaner.
Add aerators to your faucets: An aerator reduces the amount of water your faucet uses by making the flow more forceful. The aerator adds air into the water stream and reduces the amount of water coming through the faucet head, serving the dual advantage of increasing performance while saving money.
Upgrade to star appliances: Replacing your old washing machine and dishwasher with Energy Star alternatives will help you save on both water and energy usage.
Heating Services in Medinah, IL
Servicing your heating system is vital to ensure that your system does not suddenly break down in the middle of a cold winter night. At Lifeline, we have a team of highly-trained technicians who can provide service and maintenance for all types of heaters. Additionally, we also specialize in the installation of various heating systems, including radiant heat systems, geothermal, boilers, gas and electric furnaces, and ductless mini splits.
Medinah, IL Air Conditioning Services
Whether you have a ductless mini split or a central air system, it's important that you take care of it throughout the year to ensure worry-free performance during the hot summer months. At Lifeline, we offer excellent air conditioning repair and maintenance throughout the Medinah area. Our team of professionals can fix any issues with your cooling system — from minor dirt accumulation, to major refrigerant leaks, and everything in between.
Looking for HVAC and Plumbing Services in Medinah, Illinois?
Are you in need of a licensed plumbing or HVAC contractor in Medinah, Illinois?
Have you encountered a few clogs or a leak in your plumbing system? Do you need to have your HVAC system repaired, or a new unit installed?
Lifeline Plumbing, Heating & Cooling has the answers to meet all your requirements. We have a team of certified and highly trained technicians who can get your plumbing or HVAC systems repaired, serviced, and functional as per your expectations.
Contact us today to get started!