Reasons Why Your Air Conditioner is Not Cooling: Insights from a Marengo Plumbing, Heating and Cooling Company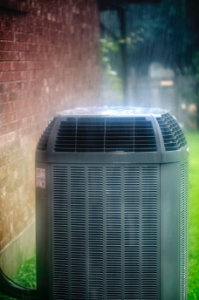 Is your air conditioner no longer working effectively? If you find that your home is not being cooled evenly, you might be due for a routine air conditioning tune-up.
At Lifeline, we offer the best air conditioning, heating, and plumbing services throughout the Marengo area. Our technicians are highly experienced and have the skill to service a wide range of HVAC and plumbing equipment. Our services range from replacement and installation, to maintenance and repair.
In this post, we're going to discuss the various services offered by Lifeline Plumbing, Heating & Cooling in Marengo, and we'll also discuss some common reasons why your air conditioner might not be cooling your home effectively.
Marengo, IL Plumbing Services
Whether you are looking to install new pipes or fix a leak, Lifeline has a team of experienced plumbers that can get the job done right. We also provide regular plumbing maintenance plans to give you the required peace of mind that your plumbing system is working as designed. Additionally, we also provide services for bathroom remodeling, water testing, and reverse osmosis systems.
Heating Services in Marengo, IL
A sound heating system is vital to keep you warm during the winter months. At Lifeline, we offer installation, maintenance, and repairs for all types of heating systems, including boilers, furnaces, geothermal heaters, and radiant heating systems. Additionally, we also offer indoor air quality equipment such as humidifiers and dehumidifiers.
Marengo, IL Air Conditioning Services
Along with plumbing and heating services, we also offer air conditioner installation, repair, and maintenance throughout the Marengo area.
If your air conditioner is not effectively cooling your home, it can leave you feeling uncomfortable and frustrated during the hot summer months. Here are 7 common reasons why the air conditioner in your Marengo home may not be cooling effectively:
Clogged air filter: If the air filter is blocked with dirt and debris, it will not allow the cool air to pass through the duct, thereby resulting in inefficient cooling.
Malfunctioning thermostat: If your AC is not cooling, check to see if the thermostat is working effectively. Set the thermostat to "ON" and check for cooling. Even after setting the temperature to several degrees cooler, if you are not able to feel cool air coming out of the vents, then the thermostat could be the issue.
Blocked outdoor unit: The outdoor unit is constantly exposed to the elements. Debris such as dead leaves, sticks, and dirt blown in by the wind and rain can affect the functioning of the condenser, resulting in inefficient cooling.
Leaking refrigerant: The refrigerant is responsible for heat transfer. If there is a leak, the refrigerant level will drop, and the AC will not be able to cool the air effectively.
Leaking ductwork: Cracks and gaps in the ductwork will lead to cool air leaks. Leaks result in inefficient cooling and energy loss, making the unit work harder and draw more energy. It is best to have regular ductwork inspections performed by a professional to avoid this issue.
Looking for HVAC and Plumbing Services in West, Chicago, Illinois?
Are you looking to repair or replace your HVAC system in Marengo? Do you need to have your home's plumbing system repaired? In either case, you need a qualified contractor in Marengo.
Lifeline Plumbing, Heating & Cooling is the company to call. We have a team of certified and highly skilled technicians who are here to help get your heating, air conditioning or plumbing systems repaired whenever you need us.
Contact us today to schedule an appointment!