Cary, IL Plumbing, Heating, and Air Conditioning from Lifeline Plumbing: Tips on Increasing the Lifespan of Your Plumbing System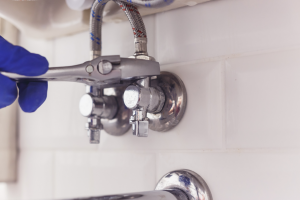 Are you interested in increasing the lifespan of your plumbing system? Does your home need a comprehensive HVAC maintenance plan to keep you comfortable throughout the entire year? If so, you're in the right place. Lifeline offers excellent plumbing, heating, and air conditioning services throughout the Cary neighborhood.
In this post, we'll discuss some of the services offered by Lifeline, and we'll offer a few tips on how to increase the lifespan of your plumbing system:
Cary, IL Plumbing Services
Lifeline has a team of licensed and experienced plumbers who can help you install new pipes, fix any leaks, and handle anything else related to your plumbing system. The scary part with a plumbing leak is that even a small leak, if left unnoticed, can cause a lot of damage to your property.
Here are some of the proactive steps you can take to increase the lifespan of your plumbing system:
Replace plumbing fixtures: Old pipes and fixtures should be replaced before they undergo deterioration. If you don't know if a fixture needs to be replaced, we recommend contacting a plumber. A licensed plumber will be able to advise you appropriately so that you can avoid the future risk of a pipe bursting, or any other damage
Treat hard water: Hard water has several minerals in it. Over time, these minerals can accumulate, causing clogs and damaging the pipes. It is best to use a water softener to overcome this problem
Set rules for flush items: Even though clogged pipes are the number one reason why a plumber is called, it is easy to prevent pipes from clogging in the first place. Set rules in the house to ensure that only toilet paper is flushed in the toilet, and that food items go through the garbage disposal
Use a drain snake: A drain snake, or plumber's snake, is a slender, flexible auger that's used to displace clogs. It is more efficient than using liquid solutions to unclog the drain — plus, the chemicals in these solutions can corrode and damage the pipes over time
Schedule a seasonal inspection: It is wise to check all the components of the plumbing system at the end of each season to ensure that all fixtures and parts are working properly
Clear the clutter: If you have already scheduled a plumber to come in for an inspection, ensure that his or her workspace is clear. Be sure to keep the area clean of children and pets
Heating Services in Cary, IL
Although you will not be needing any heating services until the summer season is over, having a service and maintenance contract for your HVAC system will ensure that your furnace and all its related components are ready to use whenever they're needed.
At Lifeline, we also provide 24/7 emergency repair services to guarantee that your comfort won't be disturbed at any time.
Cary, IL Air Conditioning Services
We offer not only air conditioning repair and maintenance plans, but we can also help you choose a new AC unit if necessary. We are experienced in installing many types of air conditioning units, whether it be a ductless mini-split or a central air system.
Commercial HVAC and Plumbing Services in Cary, IL
Have you encountered a few clogs or a leak in your plumbing system? Do you need a plumbing fixture replaced or a new one installed? In either case, Lifeline is ready to serve you.
Lifeline Plumbing, Heating & Cooling has the answers to meet all of your requirements. We have a team of licensed and highly skilled plumbers who can get your plumbing system repaired, serviced, and functional as per your expectations.
Contact us today to schedule an appointment!