Hoffman Estates, IL Plumbing, Heating, and Air Conditioning from Lifeline Plumbing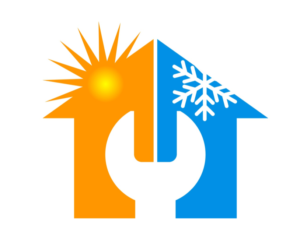 If you're looking for plumbing, heating, or air conditioning services in the Hoffman Estates, Illinois area, Lifeline Plumbing, Heating, and Cooling is the company to call. Staffed with talented plumbers and HVAC specialists, we offer fast and friendly service in a professional manner.
Whether you need a new appliance installed, or are just looking for maintenance tune-up and repair services, Lifeline can accommodate you. Backed by years and years of experience, we always strive to get the job done right the first time.
Plumbing Services in Hoffman Estates, Illinois
Whether you are at home or at work, properly functioning plumbing is an absolute necessity. Unfortunately, from time to time, our plumbing runs into problems, and needs to be repaired. Who can you call if your plumbing is in need of a repair? If you're in the Hoffman Estates area, you can call Lifeline Plumbing, Heating, and Cooling.
Not only are our highly-skilled plumbers capable of making repairs to your plumbing, they're capable of maintaining your plumbing system, and installing new plumbing entities as well. Want to have a new vanity or toilet installed? We have you covered. Pipes burst? We'll have them repaired or replaced in no time. Drain suffering from clogs? We'll remove them in a timely and professional manner.
As long as it relates to your home's water system, we can help you!
Having Trouble with Your Garbage Disposal?
The simple fact of the matter is that garbage disposals are prone to a great deal of wear and tear. Because of this, they require repair on a fairly regular basis. Are you having trouble with your garbage disposal? If so, a Lifeline technician will have it working like new in just a short period of time.
Heating Installation and Repair in Hoffman Estates
When the cold arrives in Hoffman Estates, Illinois, it arrives in a big way. Northeastern Illinois winters aren't just cold, they're brutally frigid. Because of this, residents of Hoffman Estates know they are extremely reliant on their heating systems working properly.
Unfortunately, heating systems are prone to breakdowns over time. Fortunately, should your heating system suffer a breakdown, the HVAC specialists at Lifeline can have them back in working order in no time.
In addition to repairs, we also offer installation and maintenance services. Whether you're dealing with a boiler, a furnace, a ductless mini-split system, or a heat pump, we can install, repair, and maintain it for you.
Is Something Wrong with Your Hoffman Estates Furnace?
Is your furnace acting up? If so, the HVAC technicians at Lifeline would be more than happy to diagnose the problem. After a complete diagnostic of your system, our technicians will take the appropriate steps to have the system operational again.
Hoffman Estates Air Conditioning Services
Just as Hoffman Estates winters get exceedingly cold, Hoffman Estates summers get exceedingly warm. Because of this, residents of Hoffman Estates rely fairly heavily on their air conditioners.
However, perhaps your air conditioner has encountered problems that you can't fix on your own? Maybe it's in need of maintenance? Maybe you need a new air conditioning unit installed altogether? If so, the HVAC technicians at Lifeline are the people to call!
Commercial HVAC and Plumbing Services
The next time you have a commercial air conditioner to install, a commercial furnace to maintain, or a pipe to repair, resist the urge to do it yourself. Some things are best left to the professionals, and the professionals at Lifeline are the right team to rely on.
Should you ever require commercial plumbing or HVAC service in the Hoffman Estates area, Lifeline Plumbing, Heating, and Cooling will have your back. You can contact us by email, or by phone at 847-468-0069!