Furnace Repair and Maintenance
Whether your furnace is making a loud sound during its operation or you would like to stay ahead of repairs with routine tune–ups, let Lifeline Plumbing, Heating & Cooling take care of all of your furnace repair and maintenance needs. Our furnace technicians are highly skilled and experienced problem solvers who enjoy finding solutions to the even the most persistent and resilient issues. Whether your furnace is not working at all, or is starting to cost too much to operate, we can help. Our service technicians can help you with the following services:
Gas furnace repair and maintenance
Electric furnace repair and maintenance
Although we offer emergency furnace repair services in the Elgin and Chicagoland area, we also believe that the best way to take care of your furnace is by enrolling in a regular furnace maintenance plan. Our cost–effective plans can prevent problems and extend the life of your system. To schedule an appointment to repair your furnace or to discuss our maintenance plans, contact us today. But we also realize that sometimes it makes more sense to simply replace a unit or that a brand new installation is sometimes neccessary. That's why we are also highly skilled in furnace installation! 
Furnace Repair Service
Short of a major breakdown, it can be difficult to assess whether your gas, electric, or oil furnace needs to be repaired. When your furnace fails to start, the cause of its failure can be mysterious, even for home improvement enthusiasts. But make no mistake, our furnace technicians can discover the root of the problem and provide an excellent solution. Here are some common signs that you need professional furnace repair service:
Loud noise. If your furnace makes a loud or strange sound during operation, then it could indicate that there is something wrong with one of its internal components.
Spike in energy bill. If you notice that your energy costs have spiked from one month to the next, then it could indicate an airflow problem in the air handler or surrounding ductwork.
Fails to start up. Depending on what type of furnace you have, a failure to start could indicate that your pilot light has gone out, your electric ignition system is faulty, or your thermocouple is malfunctioning. However, check the circuit breaker first.
Why Professional Furnace Maintenance is Important
When it comes to the comfort of your home during the fall and winter months, you need to make certain that you have a heating system that gives you an excellent performance as well as energy efficiency. But in order to get the most out of your furnace, whether it's 5 or 15 years old, you need to have it professionally taken care of.
We offer comprehensive furnace maintenance on a scheduled and occasional basis for all types of systems, from gas and oil to electric models. These service visits include a thorough inspection, cleaning, and adjustments. Also, we can alert you to any small issues that your furnace may have that could develop into major problems. Let us take care of your furnace so that you don't have to.
Call us today for quality furnace repair and maintenance in Elgin and Chicagoland, IL.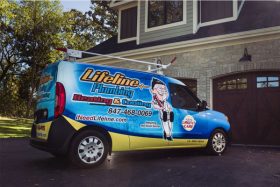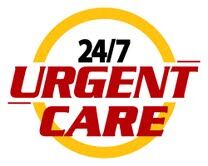 "
Went great. Absolutely no issues during the whole process. Even called them today since my water heater just went out and they're coming first thing in the morning to fix it.
"