Elgin, IL Plumbing, Heating, and Air Conditioning from Lifeline Plumbing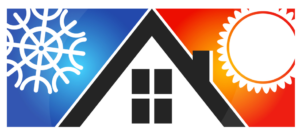 Lifeline Plumbing, Heating, and Cooling is the premier provider of plumbing, heating, and cooling services in the Elgin, Illinois area. Consisting of a large team of highly-skilled and experienced plumbers and HVAC technicians, we are a one-stop shop for all things home comfort.
In addition to offering installation services, we also offer maintenance and repair services. Whether your furnace is under duress, your water pressure is low, or you're in need of a new air conditioning system, we are the people to see.
Plumbing Emergency, Repair and Maintenance Services
Whether your plumbing is suffering from leakage, frequent clogs, inconsistent water pressure, or otherwise, the experienced plumbers here at Lifeline can help you. We're well-versed in the installation of all types of plumbing solutions, including low-flow toilets, drain lines, piping, and much, much more.
In addition to this, we also provide maintenance services, ensuring that your plumbing components are always running at their optimal levels. Regardless of whether you need a drain cleaned, a water heater flushed, or a bathroom remodeled, we are here to help.
In Need of a Garbage Disposal Repair?
Because they're used so often, garbage disposals tend to encounter problems on a fairly frequent basis. If your garbage disposal has broken down, the team at Lifeline can get it back up and running again in no time. Whether you require a new garbage disposal installation or a routine repair, we have you covered.
Heating Services
It is no secret: Elgin, Illinois gets brutally cold in the wintertime. For this reason, fully operational heating systems are a necessity.
What if your heating system isn't working properly? What if you're not sure of how to properly maintain it?
If so, you should call up the seasoned HVAC specialists at Lifeline. They are beyond experienced in the installation, maintenance, and repair of all types of heating systems. Whether you need a furnace, a boiler, a heat pump, or a ductless mini-split system, we will accommodate you.
In need of emergency services? We have you covered on that front as well. Available 24/7, we're always around to get your heating system up and running once more!
In Need of Furnace Repair?
The fact is, from time to time, your furnace is bound to run into problems. To ensure that your home stays heated, you'll need a team of furnace repair technicians you can count on. The emergency technicians at Lifeline are up to the task. We can have your furnace back up and running in no time.
Air Conditioning Services in Elgin
Are you tired of suffering through scorching hot Midwest summers? Hoping to have an air conditioning system installed? The HVAC technicians are Lifeline are the people to see. We are capable of installing all types of air conditioner systems, from ducted, central air systems, to ductless, mini-split systems, to heat pumps, and more.
We also provide maintenance and repair services, ensuring that your system is always running at its optimal capabilities. Should your cool air system hit a snag, Lifeline is the company to call.
Commercial Plumbing and HVAC in Elgin
Installing, repairing, and maintaining commercial plumbing, heating, and AC systems is not an easy job for the inexperienced. That's why, if you need help with your commercial systems, you should call a commercial plumbing and HVAC specialist at Lifeline.
Our high-skilled technicians are well-versed in all things plumbing, heating, and cooling. Our primary goal is to ensure that your commercial HVAC and plumbing systems are working to the best of their abilities.
Do you need Lifeline? Call us anytime at 847-468-0069, or email us now!