Commercial HVAC Installation
Whether you're in the market for a comprehensive HVAC system for your new office space, or you need to replace your existing HVAC system in your hotel, you need to find a commercial HVAC installation and replacement specialist who knows how to work with large–scale equipment. Residential and commercial HVAC use the same principles and much of the same equipment, but commercial systems are often much larger in scale and power, in addition to differences in design that make them reliable and built to last.
At Lifeline Plumbing, Heating & Cooling, we can make sure that your entire commercial HVAC installation runs smoothly, from taking a detailed load calculation of the space to determine what size of equipment you need, to the selection of the equipment and its installation.
Our highly trained HVAC technicians install the following commercial HVAC systems:
Commercial furnace
Commercial boiler
Commercial radiant heat
Commercial heat pump
Commercial central air
Commercial ductless mini splits
Elgin Heating and Air Conditioning Services from Lifeline
It's simply not enough to have purchased excellent equipment for your commercial HVAC installation project. A high–end boiler or ductless mini split system is worthless unless it is professionally installed. Our commercial HVAC technicians offer comprehensive services, from finding an appropriately sized system that matches your budget to installing it quickly so that you can resume your business. All of our work is guaranteed and we provide upfront pricing so that you know exactly what you're getting when you deal with us.
Signs that You Need Commercial HVAC Replacement
Are you concerned about your commercial boiler, indoor air quality device, or heat pump? You know that such systems will not last forever, but the gray area between repair and replacement can make it hard to decide what course of action to take. We offer commercial HVAC replacement services. We can take a detailed assessment of your AC or heater and provide you with a professional recommendation. If you find that your system suffers from frequent repairs or that it is old and ready to retire, then you may to invest in the future of your business rather than its past.
Commercial HVAC Technicians
Commercial HVAC equipment is complex. It involves a wide variety of system components and mechanisms, all of which have to work together in order to produce conditioned air for your commercial space. It's hardly surprising, then, that any service performed on that equipment should be taken care of by a professional. Our commercial HVAC technicians are highly skilled and experienced, and can make sure that all of your commercial HVAC needs are satisfied, whether that involves the installation of a new system from scratch or the replacement of old system components. Call Lifeline Plumbing, Heating & Cooling today for Chicagoland and Elgin heating and cooling services.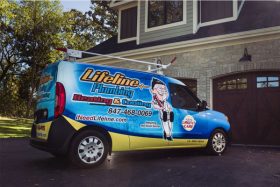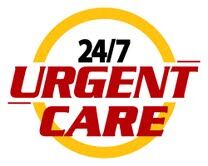 "
Went great. Absolutely no issues during the whole process. Even called them today since my water heater just went out and they're coming first thing in the morning to fix it.
"