Things to Consider When Renovating a Bathroom with Older Plumbing: Insights from a Huntley Area Plumber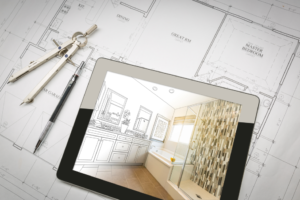 Do you live in a charming, cozy older home? Although older homes have an old-world charm, most of them don't have the more technologically advanced internal heating, cooling, and plumbing systems that you'll find in modern homes.
Apart from that, most of these systems in older homes might actually have been worn out or damaged over time, and may need to be repaired or revamped with new installations to bring them up to speed.
If you live in an older home in Huntley, Illinois and are looking to modernize or refurbish your bathroom with newer plumbing appliances—such as a sink, bathtub, or toilet—there are several things you'll need to consider so that your bathroom renovation project goes as smoothly as possible.
Before you start your bathroom renovation project, the first step is to call in a trusted Huntely plumber to perform a full inspection of the old plumbing system in your bathroom.
An expert plumber will do a thorough job looking at the plumbing fixtures, fittings, stop-valves, flooring, walls, and tiles, as well as check for any apparent leaks in the current system.
He or she will also make sure that the old plumbing system has proper shut-off valves that will allow them to turn off the water supply in order to safely carry out the repair and renovation work. If your bathroom does not have shut-off valves, installing these will be an important first step to get your renovation project off the ground. A licensed plumber will be able to install the shut-off valves, as well as repair and replace any pipes that are damaged.
Your old plumbing system may also lack some other important components such as a pressure balancing valve. The purpose of this valve is to maintain balanced water pressure by limiting water flow, and it is installed in the water supply line to the shower. What it does is controls very hot or cold water from gushing out of the shower when a toilet is flushed, or a faucet is turned on.
If your older home has galvanized pipes or lead pipes, this could be a major health hazard. Your local Huntley plumber will check for under-slab plumbing issues such as the type and quality of your pipes, and make recommendations on replacing older pipes with more modern ones.
Proper drainage is also an important part of the renovation, as old pipes may easily become clogged. A professional plumber can repair or replace damaged pipes and sewer lines as needed in the home's plumbing system.
If your home has a basement, older plumbing can also potentially flood the basement, as mechanisms were not in place to prevent this when the home was built. Plumbers are now able to install what are known as sump pumps that can eliminate extra water from areas that are prone to flooding.
Although you may love your old home, remember that the plumbing systems of your older home may not be that appealing anymore. In fact, you may actually face major potential plumbing issues when you're looking to renovate. However, with the latest technology, pipes, and modern fixtures available today, in the hands of an experienced plumber, you are sure to have a modern-looking bathroom with up to date plumbing.
In Need of a Licensed Plumbing Contractor in Huntley, Illinois?
Are you looking to upgrade your old plumbing? Have you encountered a few clogs or a leak in your plumbing system? Do you need some urgent plumbing help? In any case, you need a qualified Huntley plumber.
Lifeline Plumbing, Heating & Cooling has the answers to meet all your requirements. We have a team of certified and highly-skilled plumbers who can get your plumbing system installed and functional per your specifications.
Contact us today to schedule an appointment!