Bartlett, IL Heating, Air Conditioning, and Plumbing from Lifeline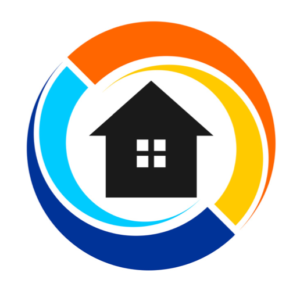 When it comes to plumbing, heating, and air conditioning services in Bartlett, Illinois, Lifeline Plumbing, Heating, and Cooling reigns supreme. With a team of highly skilled, highly trained and highly experienced HVAC technicians and plumbers, we can handle any task you throw at us.
Not only do we offer installation services, but maintenance and repair services as well. It doesn't matter whether you need a furnace fixed, an air conditioner installed, or a pipe repaired, the team at Lifeline if happy to help!
An Array of Plumbing Services
Your home's plumbing system is critical. Because of this, it's important to take great of care of it. If you struggle to do this on your own, you have only one realistic option: bring in a professional plumber to do the job.
Lifeline employs the best plumbers in Chicagoland, providing top-notch installation, maintenance and repair services. Our skilled team of plumbers is experienced when it comes to fixing pipes, installing toilets, unclogging drains and performing a variety of other plumbing jobs.
Should you ever need help with your plumbing system, the plumbers at Lifeline are ready to help, day or night. We'll have your plumbing problem solved in no time!
Does Your Garbage Disposal Need a Repair?
Perhaps no one piece of plumbing equipment is subjected to more abuse than the garbage disposal. Unfortunately, because of this, garbage disposals are prone to breakdowns. If your garbage disposal ever needs to be repaired, the plumbers at Lifeline can help!
Heating Installation and Repair in Bartlett
If you are a homeowner in Bartlett, Illinois, you are well aware of how cold it gets during the winter. This is why a properly functioning home heating system is essential.
Unfortunately, while home heating systems are supposed to be sturdy and reliable, they're not impervious to problems. They do malfunction on occasion, and they do sometimes require maintenance and repair.
Fortunately, we are here to keep your heating system operating at maximum efficiency. The heating specialists with Lifeline have installed, repaired, and maintained thousands of heating systems throughout the Bartlett area. Whether you're dealing with a furnace, a boiler, radiant heating, or otherwise, our team will ensure that it's running to the best of its abilities!
What's Wrong with Your Furnace?
Is your furnace struggling to produce enough heat to warm up your home? The HVAC specialists with Lifeline can help. We can assess your furnace, diagnose any problems that exist, and repair those problems in a timely and professional manner!
High-Quality Air Conditioning Service, Repair and Installation
Bartlett, Illinois is located in a region of the country where it can be steaming hot just as much as it's freezing cold. Because of this, air conditioners are a near necessity.
While air conditioners are designed to hold up fairly well throughout the years, they're not invincible. They can encounter a wide variety of problems, all of which can lead to a reduction in overall operational quality.
Should your air conditioner encounter any problems, the cooling specialists at Lifeline will be able to help. Our team of seasoned HVAC technicians are highly skilled when it comes to AC installation, repair, and maintenance. Give us a call today!
Reliable Plumbing and HVAC Services
If you're looking for reliable plumbing and HVAC services in Bartlett, Illinois, Lifeline Plumbing, Heating, and Cooling has you covered. We offer the premier plumbing, heating, and cooling services in the Bartlett area.
Whether you need an installation, a repair, or general maintenance, we can accommodate you! Our team can assist you in a friendly, affordable and professional manner.
Contact Lifeline by calling (847) 468-0069.