Air Conditioning Repairs & Maintenance
Does your air conditioning system fail to cool your entire home? Are there hot spots throughout your home? Does your air conditioning system sound like it's about to break down? We strive to improve the comfort level of your home by offering excellent air conditioning repair and maintenance services. Whether your AC is causing you trouble or you'd like to avoid problems by having it professionally cleaned and inspected on a regular basis, we can help. We offer repair and maintenance services on all system types and brands, including:
Air Conditioning units
Central AC systems
Geothermal air conditioning
At Lifeline Plumbing, Heating & Cooling, we pride ourselves on delivering superior customer service, and no job is too small or too large to command our entire attention. In addition to attending weekly training sessions in order to stay up to date on the latest developments in the AC industry, our air conditioning technicians are licensed, bonded, and insured so that you and your home are protected during the service call.
Air Conditioning Repair
Your air conditioning system is a complex array of components and mechanisms, all of which must work together to remove heat from your indoor air and distribute cool air. You simply cannot settle for anything less. But over time, even the most well maintained system endures enough wear and tear so as to warrant professional attention. Let us make sure that your air conditioning repair service is handled professionally and quickly.
Frozen evaporator coil. A frozen evaporator coil in your indoor air handler can cause serious problems for the cooling system. You may find that your system hardly cools at all or that your energy bills are higher than normal.
Low refrigerant. Low refrigerant typically results from a leak caused either by puncture or corrosion. We can use a variety of tests to determine where the leak may be, seal it, and recharge the system.
Dirty condenser coils. The coils that reside with your compressor in the outdoor unit must be kept clean at all times if you want your system to cool effectively and efficiently.
Air Conditioning Maintenance
Professional air conditioning installation is simply not enough. If you want to make sure that your air conditioning system does not fall into premature decline, or suffer unnecessary repairs, then you need routine air conditioning maintenance. During these regular service visits, one of our air conditioning maintenance technicians will inspect, clean, and make adjustments to your air conditioner so that it continues to cool as it should. You can improve the longevity of your air conditioning system, restore performance, and boost energy efficiency with this cost–effective service. Call Lifeline Plumbing, Heating & Cooling today.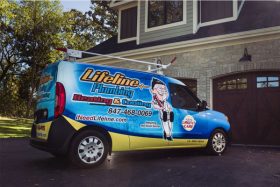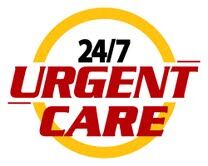 "
Went great. Absolutely no issues during the whole process. Even called them today since my water heater just went out and they're coming first thing in the morning to fix it.
"