Trechless Sewer – Pipe Relining
Trenchless Sewer Lining Installation
Pipe damage or repair is a top hassle for homeowners. Not only is it a major inconvenience to your daily routine, it can cause extensive digging on your property. Normally, sewer repair entails digging to gain access to your pipes – digging that will tear up your lawn and/or cost a ton of money to correct. It maybe you need repairs for cracked pipes, years of wear and tear, or extensive clogs, whatever the case, you can have peace of mind knowing that Lifeline plumbing is ready to help you with your trenchless sewer liner installation.
Lifeline plumbing is a certified Perma-Liner & Picote pipe coating installer. We can offer you trenchless solutions that don't involve digging and making a mess of your property. With trenchless sewer repair, you will have peace of mind knowing that your sewer will be protected for years to come. Lifeline's "no-dig" or "trenchless" method repairs damaged lines by "curing" a new epoxy resin liner inside the old damaged pipe in less than a day or two. Compare this service with most major excavations that can last at least a week and leave you without sewer service. Lifeline's trenchless solutions is the most convenient way to help the homeowner save time and money.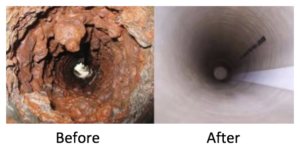 What Problems Can Trenchless Sewer Lining Fix?
For most plumbing issues, sewer lining is the easiest, most cost-effective way to deal with current and future problems with your sewer line. Nonetheless, lining is not just intended for breakages, this durable lining can help the following problems around your home:
Pipes that are located underground or under structures
Tree root damage and other blockages deep in the system
Cracks or damages due to wear and tear
Misaligned pipes
Water line installation
Trenchless or Traditional?
Up front, trenchless sewer lining and pipe repair can cost slightly more at the start. With that being said, it can save you a lot more money down the road if you need repairs. When you need to dig for repairs, certain factors can increase the cost. Your yard, driveway, porch, patio, pool, and much more can be at risk if your sewer line runs below them. Trenchless sewer liner installation eliminates the need for digging completely and will save you headaches with having to get your driveway, porch, etc repaired on top of addressing the sewer issue.
There are some factors that affect the repair cost, such as; how deep the pipe is and the extent of damage. However, if your pipe runs under any area of your home/property that you would like to leave intact, sewer lining will save you tens of thousands of dollars in repairs and restoration costs. With this new lining technology, there is no longer any need to dig up your property to make repairs to your system. Top values of trenchless sewer repair include:
Reduces downtime to shut off water and sewer service
Eliminates property damage and additional landscaping repair costs like plants and trees
Improves structural integrity of pipes to minimize future pipe problems like root intrusion
Trenchless sewer repair is a sturdy, long lasting solution for sewer line related issues.
Call us today at 847-468-0069 to schedule a consultation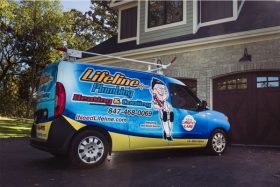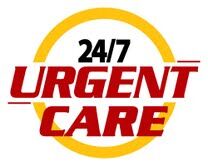 "
Went great. Absolutely no issues during the whole process. Even called them today since my water heater just went out and they're coming first thing in the morning to fix it.
"